Decorating with Balloons
There are many ways that you can decorate with your balloons. You might use helium…. but you can get creative with double sided tape and stick your balloons to the wall, you can hang them from the ceiling one by one or use  string to make a balloon banner so to speak. We often inflate our balloons with air using an electric pump. We purchased a pump at Bunnings for $30. Forty seconds and your Giant balloon is ready! Alternatively, you can hire the air pump from your local party shop.
There are stakes that can be hired to decorate balloons upward from the ground (Partyzone)
We love the balloon wall created by LessonsLearntJournal.com. They have tied ribbon to each balloon and then taped them to the wall using masking tape (make sure you purchase a quality tape so that they don't keep falling down. This is a great way to mark a special occasion and is also a great backdrop for some awesome photos.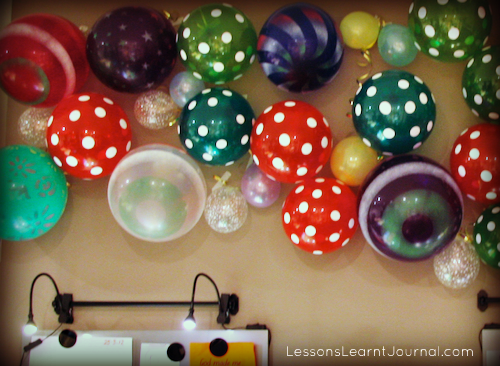 A great idea provided by Kiss Tomorrow Goodby Blogspot is to not only have the balloon wall as a decoration but also put prizes, lollies inside and towards the end of the party give kids something sharp (supervised game of course) and let them pop a balloon – take home goodie bag taken care of!